Translations from German, Spanish, French & Dutch into English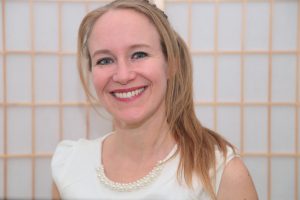 Born in Geneva, of Dutch-English descent, I was raised bilingually and can call four European countries my home, so I am very much a European at heart. I spent my early childhood in France before my family moved to Munich when I was six, where I completed my school education. I went on to study politics and sociology at Durham University in England, graduating with a BA Joint Honours in Politics and Sociology.
After working in a medical publishing company in London for a couple of years, I moved to Tenerife to learn Spanish, acquiring proficiency and fluency within a year. I ended up interpreting in five different languages in a private clinic between doctor and patient, and enjoyed this so much that I decided to study Conference Interpreting and Translation at Herriot-Watt University in Edinburgh, completing the course with a Postgraduate Diploma.
Since languages have always come naturally to me and from an early age I have been accustomed to acting as a "bridge between different cultures", choosing to pursue a career as a translator and interpreter was an easy decision to make.
Based in Berlin, I have now been working as a freelance translator and interpreter since 2001. Over the course of these years, I have translated and interpreted for a number of different clients in a variety of fields. Among the fields I have acquired most expertise in are: medicine and pharmaceutics, renewable energies, architecture and construction, PR and marketing, health and nutrition, art and culture, and aeronautics.
Services
What I offer:
High-quality and accurate translations that are consistent with the style and content of the original document
Computer-aided translations with TRADOS or ACROSS (glossaries, consistent use of technical and specialist terms)
Proof-reading and if desired adaptation for a specific audience
A close, direct cooperation with my clients
Urgent commissions: short and simple texts are returned without extra charge (see also deadlines / urgent commissions) on the same day
Reliability and punctuality in meeting deadlines
The translation may be adapted to include additional minor alterations to the original text retrospectively. More profound changes and additions to the text will be charged at an hourly rate.
and of course: absolute confidentiality
My services include:
Translations
Interpreting (Consecutive interpreting and Liaison interpreting)
Proofreading
Areas of competence
Medicine & pharmaceutics

Health & nutrition

Architecture & construction

PR & marketing

Utilities & renewable energies

Automotive texts

Aeronautics

Environmental protection

Annual reports & financial statements

Social sciences
References
On a number of different occasions Ms. Cullum's translation and interpretation services were commissioned by the Deutsche Sparkassen- und Giroverband (DSGV) in Berlin. She interpreted from both German into English and English into German for our foreign guests. She also translated German presentations and written statements by the DSGV on banking issues into English. Working with Ms. Cullum was always easy and uncomplicated and her work was very customer-oriented. We were always pleased with the quality of Ms. Cullum's work.
Deutscher Sparkassen- und Giroverband (DSGV), Berlin
Celine Cullum regularly translates speeches and press releases from German into English for VDMA, the Construction Equipment and Building Material Machinery Association. The results are always excellent. What we particularly treasure in Ms. Cullum is her conscientious attitude towards her work, her ability to follow the intended line of thought and to work on the text until it perfectly conveys the message of the original document. She is also very flexible and reliable. For us, these are good reasons to continue working with Mrs. Cullum in future.
Verband Deutscher Maschinen und Anlagenbau (VDMA), Frankfurt a. M.